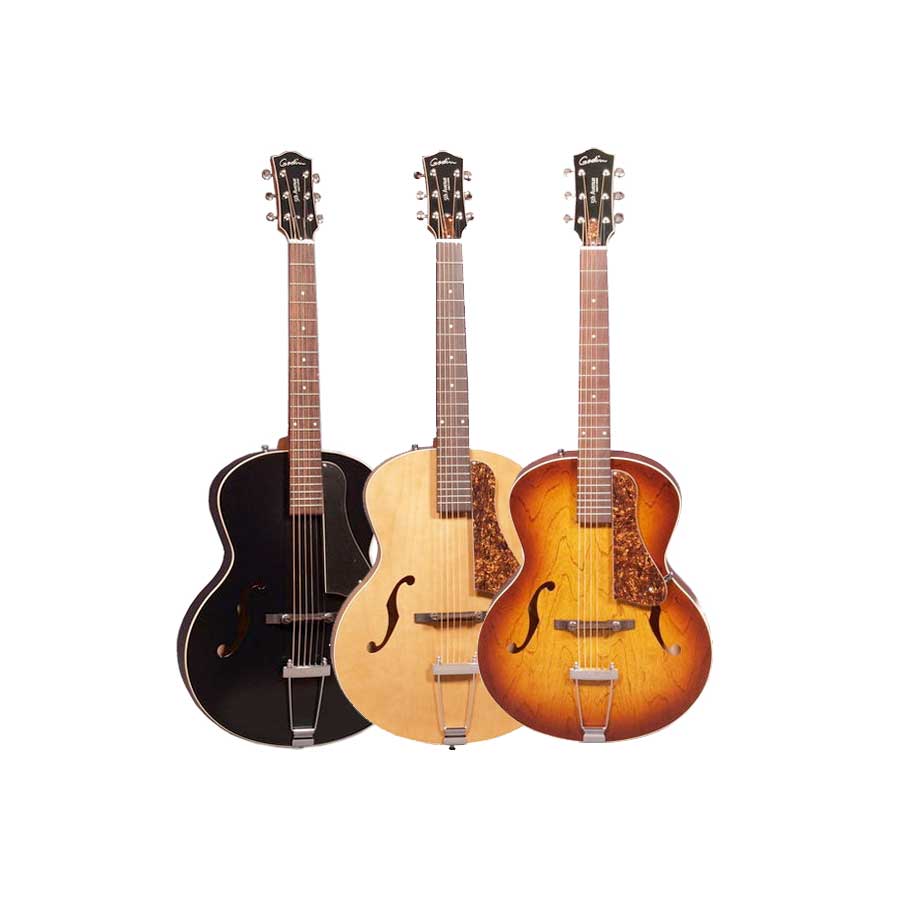 6-string Archtop Acoustic Guitar
Product Code M43990
Our Price is too Low to advertise! Call 1-800-878-8882 to place your order.
See Below For Product and Pricing Options
---
Select Option
Product Code
43990

Description
6-string Archtop Acoustic Guitar

$569.00

Add to cart
---
The Godin 5th Avenue brings you back to a time when the archtop acoustic guitar reigned supreme. With the soul of a 1950's archtop, the 5th Avenue is true to the vintage spirit of yesterday with today's level of modern playability. With more projection and volume in the low and mid tones than traditional archtop acoustic guitars, the dynamically rich tone of the 5th Avenue makes this sophisticated guitar a dream to play, but not a nightmare to pay for. The Godin 5th Avenue now makes the affordable North American archtop guitar a reality!

A great deal of time and research went into crafting the 5th Avenue. Revoiced for the music of today, it would not seem unfamiliar for this guitar to be seen in the hands of artists the likes of Jeff Tweedy (Wilco), Ryan Adams, or even Jack White (White Stripes). From Alt-Country, Delta Blues, Slide, Jazz to Rock, the 5th Avenue archtop guitar can really deliver.

Made from Canadian wild cherry, the 5th Avenue guitar's body features a molded arched top and back, as well as an adjustable rosewood bridge, classic f-holes, contoured high-gloss headstock, floating pickguard and cream binding. The rustic beauty of its custom polished finish gives the 5th Avenue archtop a gorgeous satin sheen reminiscent of 19th century French polish.
0
0
- Top: Canadian Wild Cherry
- Back & Sides: Canadian Wild cherry with cream binding
- Neck: Silver Leaf maple with contoured high-gloss black headstock
- Fingerboard: Rosewood
- Bridge: Adjustable Rosewood
- Finish: Custom Polished
- Radius: 16" (40,6 cm)
- Scale: 24.84" (63 cm)
- Nut width: 1.72" (4,6 cm)
---