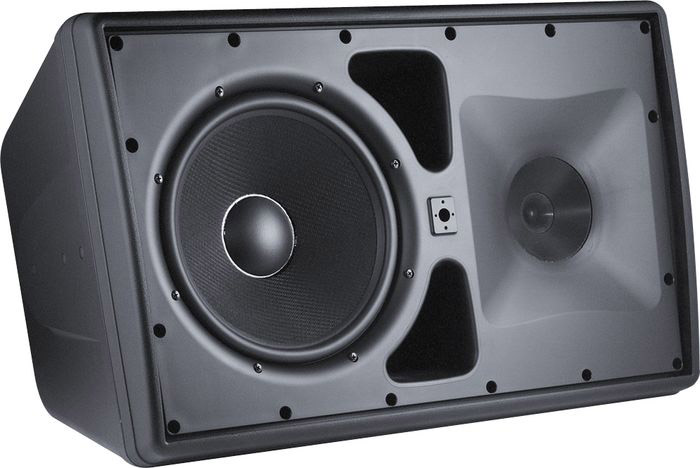 10 inch, 3-way High Fidelity, High Output System
Product Code M44971
See Below For Product and Pricing Options
---
Select Option
Product Code
44971

Description
10 inch, 3-way High Fidelity, High Output System

$681.00

Add to cart

Product Code
41051

Description
10 inch, 3-way High Fidelity, High Output System

$681.00

Add to cart
---
The Control 30 utilizes high power components, computer optimized horn and coaxial component design, patent-pending cabinet manufacturing techniques, and a complex network to achieve smooth high fidelity performance, extended bandwidth and well-controlled, defined coverage from a compact loudspeaker.

A symmetrical mid-high frequency horn allows use of the speaker in either vertical or horizontal orientation. Smooth frequency response and cone-midrange performance ensures excellent sound character throughout the frequency band, over the entire listening area.

The top-quality line distribution transformer, designed for minimal insertion loss and reduced saturation, allows use of either 70V or 100V distributed speaker lines. In bypass position, the 8 ohm impedance allows use of multiple speakers on a loudspeaker line.
0
0
- 38 Hz to 17 kHz frequency range (-10 dB)
- 250W pink noise, 500 watts continuous program powercapacity
- 120 x 110 degree coverage horn
- 150W, 75W, 38W at 70V/100V (plus 19W tap at 70V only)
- 8 Ohm Bypass
- Outdoor-rated screw down input terminal strip(MTC-PC2 sealed entrance cover)
- Available in black or white (Control 30-WH)
- Dimensions (H x W x D): 23.3" x 14.6" x 13.5" (593 x372 x 345 mm)
- Net Weight: 18.9 kg (42 lbs)
---