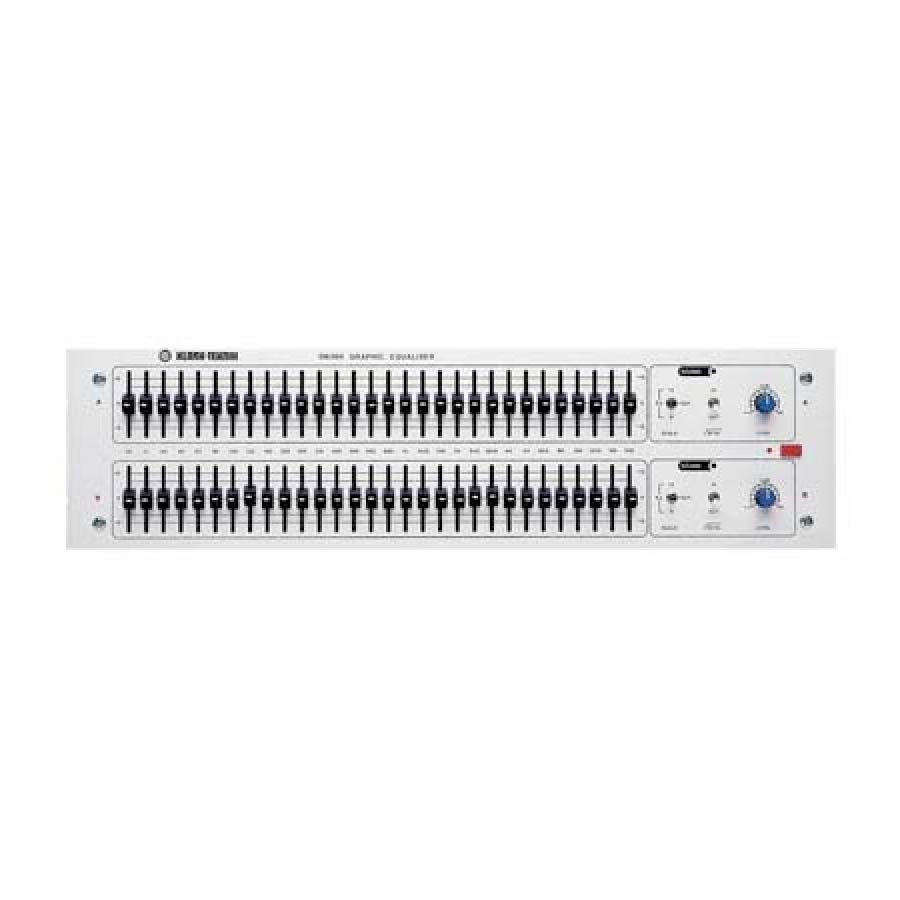 ---
The dual-channel graphic EQ of choice for many audio professionals, the DN360 offers instant access, total reliability, and some of the finest analog EQ you'll find anywhere. Its variable Q design means that the "Q" value of any fader becomes narrower as the fader approaches maximum cut or boost, so rather than a collection of unconnected cuts and boost, you get a flowing, musical response with any overall fader setting.

Overview-
• Two x thirty 30mm oil damped precision faders graphically positioned at 1/3 octave ISO frequencies between 25Hz-20kHz.

• Proprietary circuit designs utilising "MELT" filters giving unbeatable performance.

• Comprehensive standard specifications include electronically balanced inputs and LED overload indicators.

• Earth lift switch enables signal and chassis grounds to be isolated eliminating ground-loop problems.

• Useful low cut 18dB/octave filters preventing subsonic components from overloading speakers or amplifiers.

• Equalisation by-pass allowing easy comparison between direct and equalised signals.

• Scale switching gives the choice of either high slider resolution (±6dB) or normal (±12dB).

• Perspex security cover available to order, for use in permanent sound installations where system calibration has taken place.
0
0
Technical Data:

Input- Two
Type Electronically balanced (pin 3 hot)
Impedance (ohms)
Balanced 20k
Unbalanced 10k

Output Two
Type Unbalanced (pin 3 hot)
Min. load impedance 600 (ohms)
Source impedance <60 (ohms)
Max. level +22dBu

Performance
Frequency response (20Hz-20kHz)
Eq out +/- 0.5dB
Eq in (flat) +/- 0.5dB
Distortion (THD+N) < 0.01% @ 1 kHz,+4 dBu
Equivalent input noise (20Hz-20kHz unweighted)
Eq in (flat) <-90dBu
Channel Seperation >75dB @ 1KHz
Overload indicator +19dBu
Gain -infinity to +6dB

Filters
Type MELT**
Centre frequencies 2x30, to ISO266:1997 25Hz to 20kHz 1/3 octave
Tolerance +/- 5%
Maximum boost/cut +/- 6/12dB
Subsonic filter 18dB/octave - 3dB @ 30Hz

Terminations
Input 3 pin XLR
Output 3 pin XLR
Power IEC

Power Requirements
Voltage 110/120/220/240V 50/60Hz
Consumption <15VA

Dimensions
Width 482mm (19 inch)
Depth 205mm (8 inch)
Height 133mm (5.25 inch)
---
Related Products
Product Code
43959

Description
Classic Large-Diaphragm Cardioid Condenser Microphone

$399.00 Add to cart

Product Code
21987

Description
Studio Microphone Cable Quad Conductor 25 feet

$69.95 Add to cart

Product Code
g25

Description
Gift Certificate (may be purchased in multiple amounts)

$25.00 Add to cart
Klark Teknik
DN360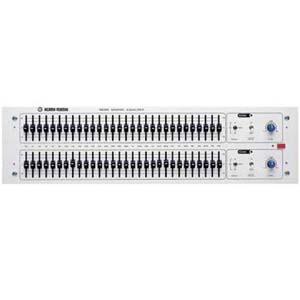 Pro Dual 1/3 Octave EQs
MPN #:
UPC #:
Regular price: $1499 $1099.9900 Available from: 8th Street Music Condition: New Available to Order