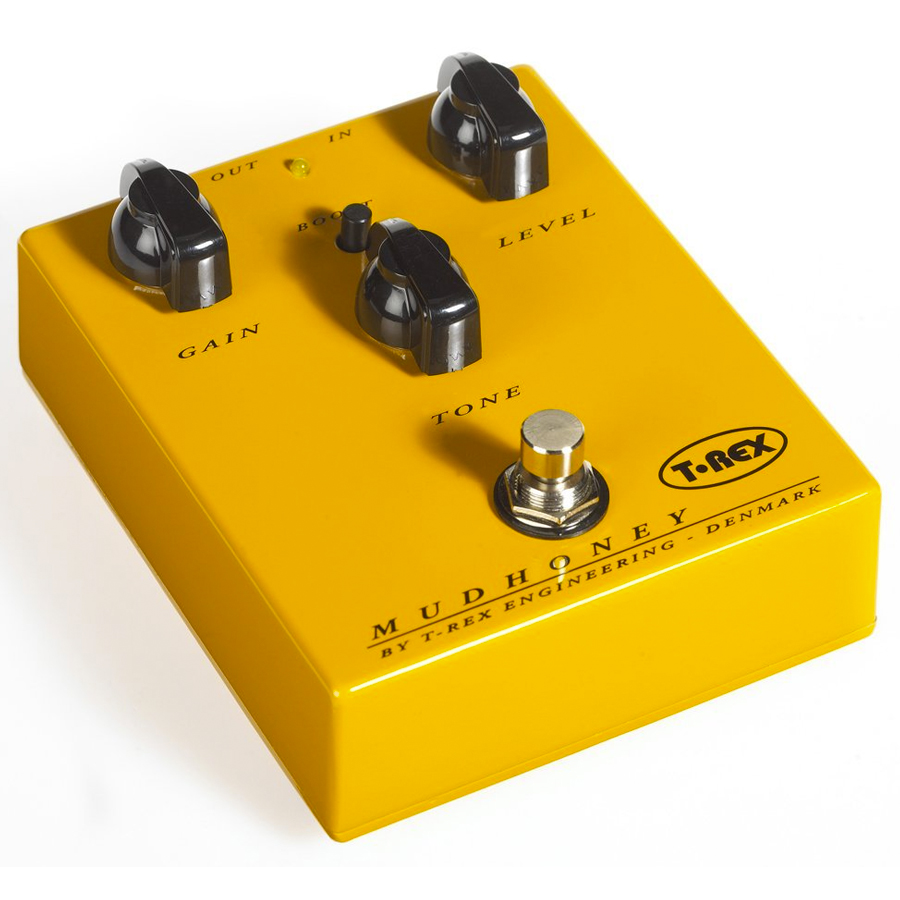 ---
With the boost disengaged, the T-Rex Mudhoney Distortion Pedal gives a mild to fierce boost, depending on gain setting that re-creates the guitar sounds of the psychedelic 60s. With the boost engaged, it is capable of unleashing the most in-your-face fuzz mania by adding a subharmonic beneath the selected fuzz setting. Great for alt rock. Unlike most distortions, Mudhoney is able to maintain a tight bottom end, even in the most extreme settings. The volume is unity gain in the 12 o'clock position and provides up to 3dB of boost. Handcrafted. 2-year unconditional warranty.
0
0
MPN: mudhoney
UPC: 889406005068

Handcrafted

2-year unconditional warranty

Ranges from mild distortions to all-out extreme fuzz

Volume provides up to 3dB of boost

Maintains tight bottom end even in most extreme settings

This baby is designed for those who want an in-your-face wall of guitar sound jumping of the speakers.

The boost button and the tone knob enable you to dial in every sound you like right from ultra fuzz to smooth jazz sounds.

In "OFF-MODE" (with the boost-function bypassed) the Mudhoney delivers moderate gain and a smooth rich sound favoured by many jazz-guitarists.

For a more hairy sound, -just hit that "boost-button" and feel the rumble from hell.

The BOOST button switches between moderate- and high gain.

The GAIN knob controls the distortion amount.

The LEVEL knob sets the overall volume
In mid-position (twelve o'clock) the volume level is 1:1. When turned full over (clockwise) the input signal is boosted 15dB.

The TONE knob affects the top end (edge) of your signal without compromising sonic quality, allowing you to dial in the perfect tonal flavour for you taste.

Controls: BOOST, GAIN, LEVEL and TONE

Connections: INPUT-Jack 6,3 mm. OUTPUT-Jack 6,3 mm. DC-Jack 2 mm. pin.

Power supply: 9-12V DC or battery 9V Alcaline.
---
T Rex
Mud Honey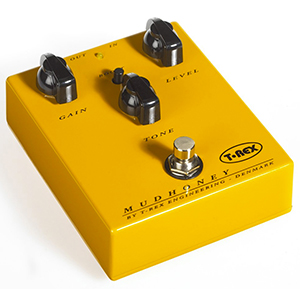 Distortion Pedal
MPN #: mudhoney
UPC #: 889406005068
Regular price: $269 $179.0000 Available from: 8th Street Music Condition: New Available to Order