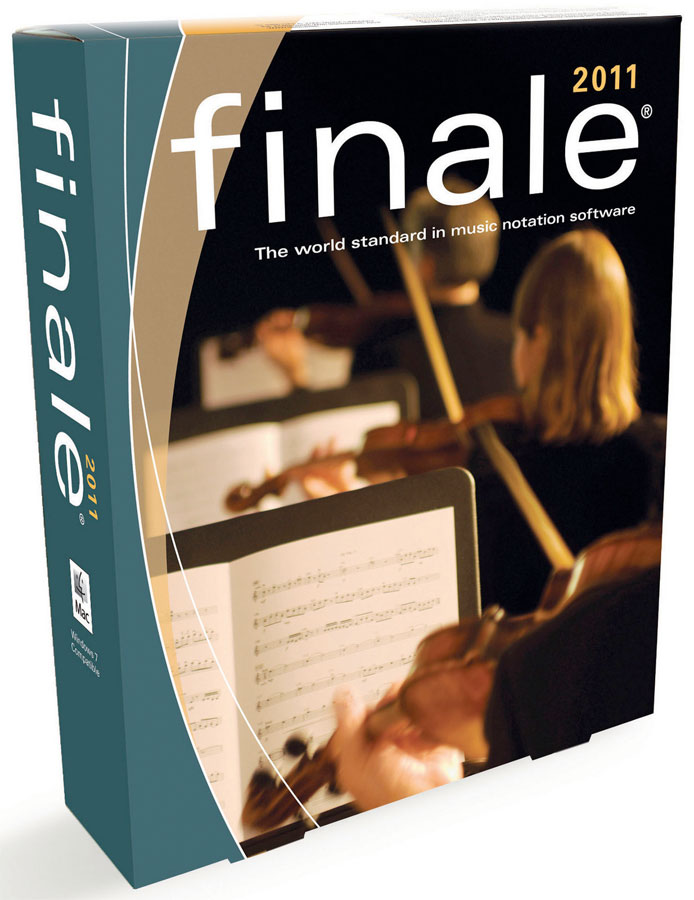 Music Notation Software with Audio Recording Capabilities, Sample Library from Garritan, and AU/VST Plug-in Support - Mac/PC
Item # 62858
Retail Price
$600
Sale Price!
$449.00
Buy Today and Save $151.00 (25% from Retail)

We're sorry, this product is no longer available.
---
MakeMusic's Finale 2011 is your go-to solution for all your music notation needs, whether you're a professional composer or a music educator. Finale has long been a leader in the field, and this latest version offers many enhancements that will help you improve the way you write and publish music. An incredibly fluid workflow based on entering notes via any form imaginable - by mouse, computer keyboard, MIDI controller, microphone, even scanned-in sheet music - lets you work in whatever way you're most comfortable. Thanks to a much-improved lyric engine, you can add lyrics and instrument-specific notation simply and naturally to get professional results every time.

The lyric engine isn't the only aspect of Finale that received a major upgrade with this latest version. Finale 2011's entire staff layout process has become much easier to use too. Once you've entered your composition into Finale 2011, you can play it back with an expanded library of 375 world-class instrument sounds from the Garritan Personal Orchestra, giving you an authentic feel for how your work will sound in the real world. You can also record real instrument performances in Finale 2011 for genuine accompaniment options, or you can load up your favorite VST and AU plug-ins and use them for playback.

Other expanded content includes a library of over 800 classroom-ready music education worksheets designed for K-12 students. These worksheets include material that's appropriate for general music, theory, band, orchestra, and choir classes. For younger students, there's the new Finale AlphaNotes font, which puts note names or solfege into the note heads. Overall, MakeMusic Finale 2011 is loaded with subtle yet major improvements that will benefit anyone using the program or the music composed in it.
0
0
MPN: 631591

New - Improved lyric entry and spacing

New - Easier staff layout

New - More than 375 world-class Garritan sounds

New - Includes more than 800 ready-made, customizable music education worksheets and flash cards

New - Hundreds of new fonts included for percussion, mallet, and handbell graphics

New - Finale AlphaNotes font places note names or solfege syllables inside note heads

New - Expanded percussion playback

New - Updated Aria Player

New - Instant capo chords

New - Improved pickup measures

Setup Wizard instantly configures your score

Enter music your way: MIDI keyboard, computer keyboard or mouse, MicNotator (simply play a brass or woodwind instrument), Scan existing sheet music

Band-in-a-Box auto-harmonizing

Exercise Wizard instantly generates practice pieces for your entire band, orchestra, or choir

Video support for importing video and sending and displaying SMPTE

Record or import an audio track for unprecedented realism

More than 100 sounds from Tapspace Virtual Drumline

Human Playback makes your music sound as if musicians are playing it

Integrated Garritan Aria player

Save audio files

Create SmartMusic accompaniments

Free downloadable Finale Reader lets you share your Finale files with anyone

Linked parts
---
Related Gear
Item # 74628

Description
All-In-One Analog Drum Machine

$399.00 View Details

Item # g25

Description
Gift Certificate (may be purchased in multiple amounts)

$25.00 View Details
Make Music
Finale 2011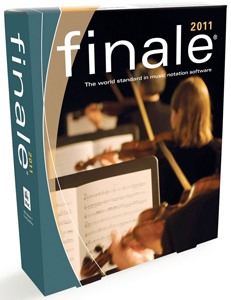 Music Notation Software with Audio Recording Capabilities, Sample Library from Garritan, and AU/VST Plug-in Support - Mac/PC
MPN #: 631591
UPC #:
Regular price: $600 $449.0000 Available from: 8th Street Music Condition: New Out of Stock