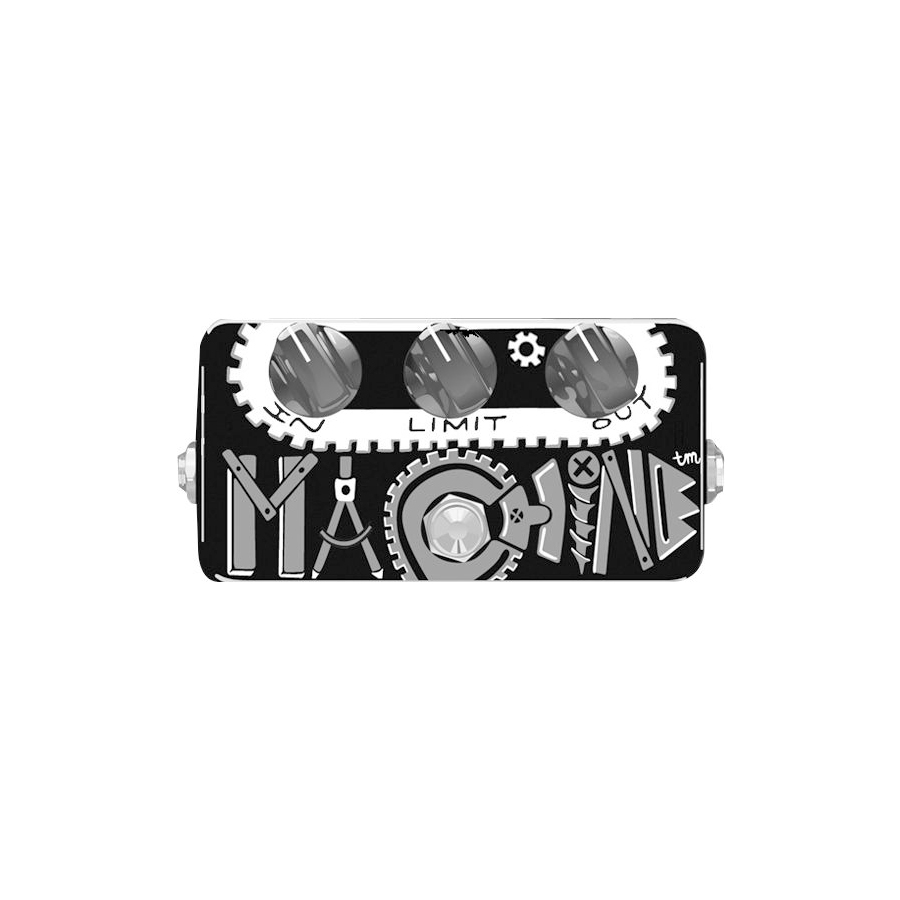 ---
The Machine fuzz from ZVex is actually a dual-frequency tripler circuit that uses crossover distortion for the first time in any pedal, ever. It generates the distortion of the wave in the sloped part of the cycle instead of the peaks and valleys like all other distortions and fuzzes. In other words, it distorts when your guitar string is in the middle of vibrating, while it's swinging, not as it's turning around. That's the same place where your speaker cone is sort of coasting, between all the way in and all the way out. Where nothing is happening, this pedal happens. With Machine you can leave your favorite distortion pedals on and add a new element of energetic grind.

One thing to keep in mind is that Machine's primary purpose is to cut through. But like a wild man with a machete, it is not nice.

The Machine's dynamic response is higher than most pedals. If you put a tremolo pedal set smooth in front of it you'll hear it sweep through it's wild frequency multiplying stages. If the trem is set for square wave it will jump back and forth between crunchy harmonics. Conversely, you can get ringing harmonic effects using a dynamically freezing pedal in front of it like a compressor. Keep in mind that this pedal needs to see a sloped wave in order to do its thing, so an undistorted guitar signal going into it will allow it to generate the strongest harmonics.
1
1
MPN: MACHINE
UPC: 855245003060

In, Limit, Out controls

Dual-frequency tripler circuit that uses crossover distortion

Current draw: 3 mA

Controls:

In: Controls the amount of drive

Limit: Clips the original waveform off at about the same size as the harmonics (if you want)—set to the right, the signal remains unclipped

Out: Output (volume) level
---
ZVEX Effects
Machine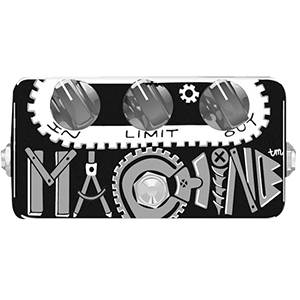 Hand Painted Fuzz Guitar Effects Pedal
MPN #: MACHINE
UPC #: 855245003060
Regular price: $349.99 $269.0000 Available from: 8th Street Music Condition: New Available to Order