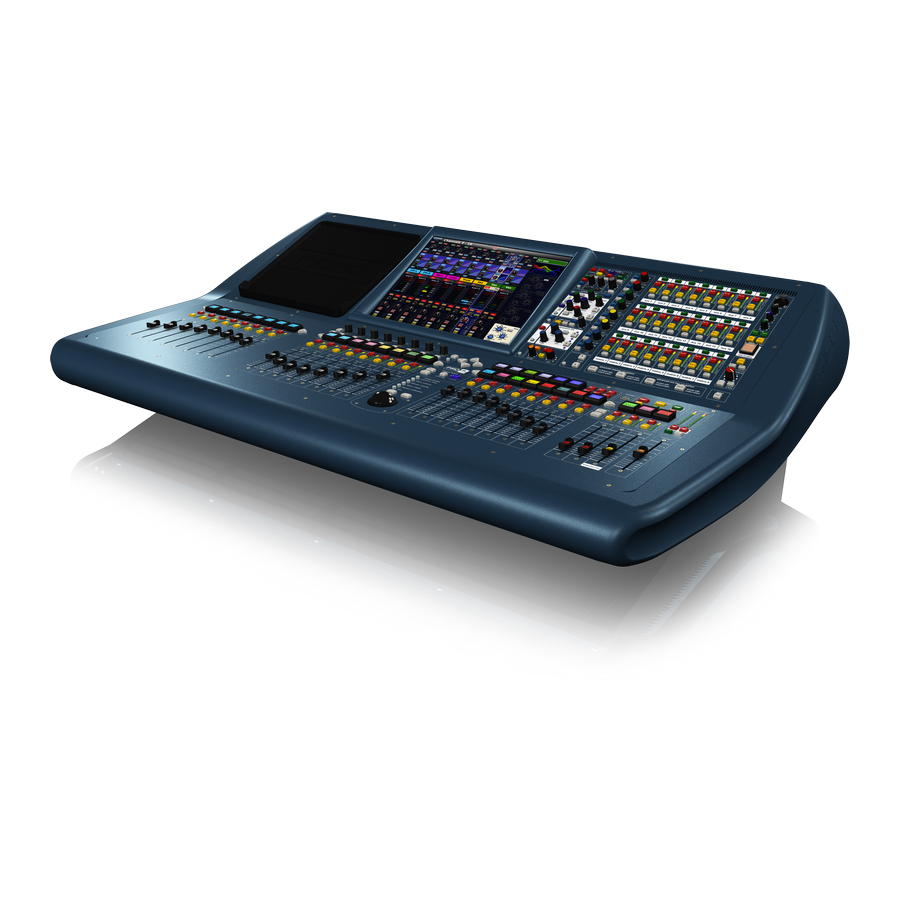 ---
Live Digital Console Control Centre with 64 Input Channels, 8 MIDAS Microphone Preamplifiers, 27 Mix Buses, 96 kHz Sample Rate and Touring Grade Road Case

PRO SERIES PRO2-CC-TP
The ground breaking PRO2 features 64 simultaneous input channels with 8 award-winning MIDAS Microphone Preamplifiers and 27 time-aligned and phase-coherent mix buses. Like all PRO Series consoles, the PRO2 features managed latency and 40 bit floating point processing precision. Designed for use in high-profile live sound applications, the PRO2 sets a new standard of performance and portability in a compact digital console form factor.

AES50 audio networking technology allows the PRO2 to dynamically assign up to 156 inputs and 164 outputs at 96 kHz sample rate to any of its input channels and bus outputs on a scene-by-scene basis. This high level of connectivity, coupled with the large channel and bus counts, makes the PRO2 equally at home in theatres and clubs as it is in live concert touring, outside broadcast and music festivals.

Award-Winning MIDAS Microphone Preamplifier
The MIDAS microphone preamplifier is considered by leading live sound and recording engineers to be the very essence of the famous MIDAS sound. More than 40 years of design experience paired with the finest choice of premium-grade components lead to the acclaimed warmth and depth - bringing out subtle ambience, maintaining spatial positioning and more effectively capturing a precise sound image. The acclaimed sound of the award-winning MIDAS microphone preamplifier has inspired generations of live sound engineers to their best work, creating sonic panoramas that have captivated audiences worldwide.

Since pristine sound always begins with the microphone preamplifier, the first point where the signal enters the console, PRO2 features the latest generation of MIDAS microphone preamplifiers, which faithfully reproduce every sonic detail so no part of a performance will ever be missed. Transparent and pristine sound, low noise and high common-mode rejection are all hallmarks of this classic design.

Over the years many mix engineers have found this robust and overload-tolerant design takes on a whole new dimension of sound when driven hard, the crystal-clear audiophile reproduction giving way to just the right combination of harmonics, a warm and organic sound heard by millions of concert goers and recorded for posterity on countless live albums over the years.

Digital Audio Networking
SuperMAC (AES50-Compliant) digital audio networking technology from KLARK TEKNIK simultaneously provides high channel counts, ultra low and deterministic latencies, samplesynchronous and phase-aligned networked clock distribution, error detection and correction, network redundancy, and ease of deployment and use – to meet the demanding requirements of live concert touring.

PRO2 is compatible with all MIDAS PRO Series digital I/O units, as well as with any other 96 kHz-enabled AES50-equipped devices. Multiple PRO Series consoles can be connected together to create either larger mixing systems, or multiple discrete mixing consoles can share a common resource of networked and distributed I/O interfaces.

Touring Grade Road Case
Rugged and built to last, the PRO2 Touring Pack includes a PRO2-RC Road Case, constructed from rigid marine grade plywood and durable aluminium extrusions. Composite density foam provides internal support and superior protection in transit, night after night, city after city.

Advanced Navigation Flexibility
PRO2 incorporates new and innovative methods of channel and mix bay navigation: FLIP Navigation, FX Navigation, GEQ Navigation, and MCA Navigation. These four options allow an engineer to easily and efficiently mix a large number of inputs on a compact control surface. PRO2 also features the ability to display and control any output bus on the input control bay area. This navigation flexibility makes working with the console as simple as requirements dictate, or as deep and complex as a user desires. PRO2's new output section, which features 24 direct bus selection switches that provide immediate access to up to 24 stereo pairs of output mix buses, also supports the new navigation modes.

When in FLIP navigation mode, and the FLIP button is engaged, selecting an output flips the input faders to become the input channel send levels to the selected output. If the Collapsed Flip (Hide Unassigned Channels) preference is ticked, then the console will only populate with the input channels that are assigned to the selected output, otherwise all channels will be displayed.

When the FX navigation button is engaged, selecting an output which is patched to an internal effects processor, this mode will deploy that effects processor on the display screen and map the ASSIGNABLE CONTROLS to the effects processor. If FADER FLIP is also engaged, the input channel faders will become the contributions to the effects processor. If COLLAPSED FLIP (Hide Unassigned Channels) preference is selected, the operator will only be presented with input channels that are sending to that effects processor.

When the GEQ navigation button is engaged, selecting an output which has a graphic equaliser (GEQ) assigned, this mode will present the GEQ on the VCA faders. Scrolling the VCA faders left and right will provide access to all 31 GEQ faders. If FADER FLIP is also engaged, the input channel faders will become the contributions to the selected mix. If COLLAPSED FLIP (Hide Unassigned Channels) preference is selected, the operator will only be presented with input channels which are sending to that mix.

If the MCA navigation button is engaged, when an output (mix) is selected, the MCA faders for that output will be deployed on the VCA fader bank. When MCA navigation is engaged, the MCA faders control the contributions of their members only to the currently selected bus. This is a unique and powerful mixing tool, which puts MIDAS in a class of its own for innovation and usability.

You Are Covered We always strive to provide the best possible Customer Experience. Our products are made in our own MUSIC Group factory using state-of-the-art automation, enhanced production workflows and quality assurance labs with the most sophisticated test equipment available in the world.

As a result, we have one of the lowest product failure rates in the industry, and we confidently back it up with a generous 3-Year Warranty program.
0
0
MPN: PRO2-CC-TP

Live Performance digital console control centre with up to 64 simultaneous input channels

8 award-winning MIDAS microphone preamplifiers

27 time-aligned and phase-coherent mix buses

AES50 networking allows up to 156 inputs and 164 outputs @ 96 kHz sample rate

Touring grade road case featuring marine grade plywood, aluminium extrusions and composite density protective foam

Advanced MCA (mix control association) channel control and navigation

8 VCA (variable control association) and 6 POPulation groups

Up to 28 assignable 1/3 octave KLARK TEKNIK DN370 graphic equalisers

Up to 6 multi-channel digital signal processing effects engines

28 MIDAS PRO motorised 100 mm faders

Daylight viewable 15" full colour TFT display screen

Fully interpolated touch sensitive controls

Optional wireless remote control with MIDAS MIXTENDER App for iPad*

Dual redundant auto-ranging universal switch-mode power supplies

3-Year Warranty Program**

Designed and engineered in the U.K.
---
Midas
Pro Series PRO2-CC-TP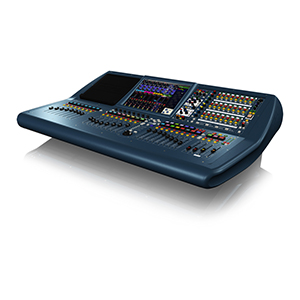 Live Digital Console Control Centre w 64 In 8 MIDAS Mic Preamp & Touring Grade Road Case
MPN #: PRO2-CC-TP
UPC #:
Regular price: $0 $20749.9900 Available from: 8th Street Music Condition: New Available to Order