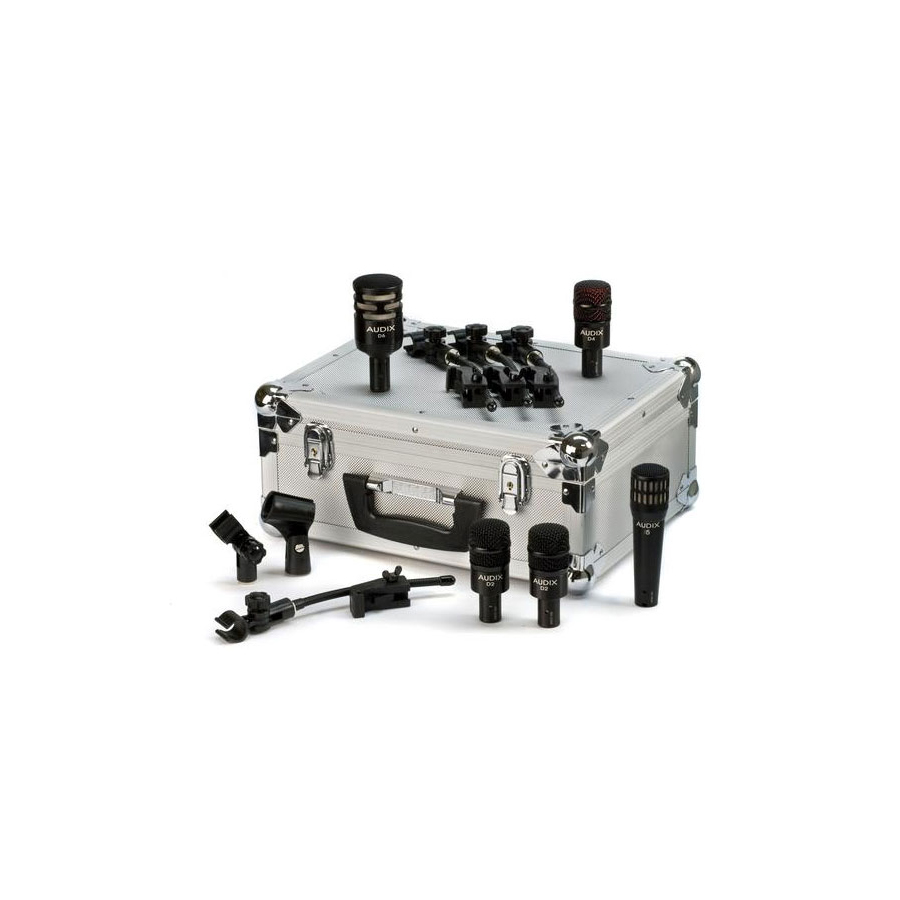 ---
Putting mics on percussion used to be fraught with potential hazards. Not anymore! Audix's convenient, economical Drum Packs from Audix ensure your drums are heard loud and clear on stage or in the studio! Featuring the D Series mics - Audix's finest instrument microphones - they're a great resource for any musician or sound engineer who needs a simple, dependable solution to miking percussion.

The I-5 is a dynamic microphone that you can use for any instrument mic'ing application on stage and in the studio. With its sleek styling and unique probe cap design, the I-5 features a durable cast zinc alloy body and black E-coat finish.

The I-5's cardioid polar pattern allows it to focus on the specific instrument that is being mic'ed while rejecting other instruments or ambient noise on stage. With a smooth and uniform frequency response of 50 Hz-16 kHz and an ability to handle sound pressure levels in excess of 140 dB, the I-5 can be used for a wide variety of applications and for all genres of music.


The D6 has a frequency response of 30 Hz - 15 kHz and is characterized with a cardioid pick-up pattern. The D6 is designed to sound good in any position and it is not dependent on finding the "sweet spot" of the drum. The D6 capsule features the same legendary VLM technology that has made the D series percussion and instrument microphones very popular for today's live stages and recording studios.

Audix Percussive Arts Specialist, Rob Schnell, says, "Our customers have been asking for a large format kick drum mic for some time now, and it's no secret that we've been working on the D6. When we sent the prototypes out to artists and engineers, nobody wanted to give them back! The end result is a conveniently sized mic with the big sound that drummers want. With the addition of the D6, the D series is now a complete solution for all professional drum-related miking."
1
1
MPN: DP5
UPC: 687471401095

•(1) i-5 Snare
•(2) D2 Toms
•(1) D4 Floor Tom
•(1) D6 Kick Drum
•(4) DVice
•(1) Road Case

D-2
Dynamic hypercardioid drum and instrument mic with warm, contoured response for added bottom and punch. Ideal for drums, sax, and brass. 'The king" of mics for toms. Great for congas and kick drums too. VLM noise-rejection capsule. Compact design for easy placement. Milled from a solid block of aluminum for strength and lightness. 44Hz-18kHz response, 144dB handling.

Features:

Contoured response for added bottom and punch
Perfect for toms, sax, and brass
Milled from solid aluminum
VLM noise rejection


D-4
Uses an entirely new capsule specially designed to capture high SPL instruments with extended frequencies below 100Hz. Sub-impulse technology samples sounds at a higher rate than other mics for truer sound imaging. Perfect for bass drum, toms, timpani, piano, and sax. 38Hz-19kHz response, 144dB handling.

Features:

For loud instruments with extended LF
Higher sampling rate for better imaging
Great for bass drum, toms, timpani, piano, or sax
---
Audix
DP5A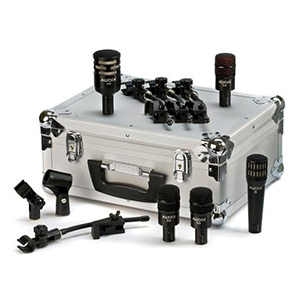 5 piece Dynamic Drum Mic Kit with Mounts and Case
MPN #: DP5
UPC #: 687471401095
Regular price: $1149 $659.0000 Available from: 8th Street Music Condition: New Available to Order