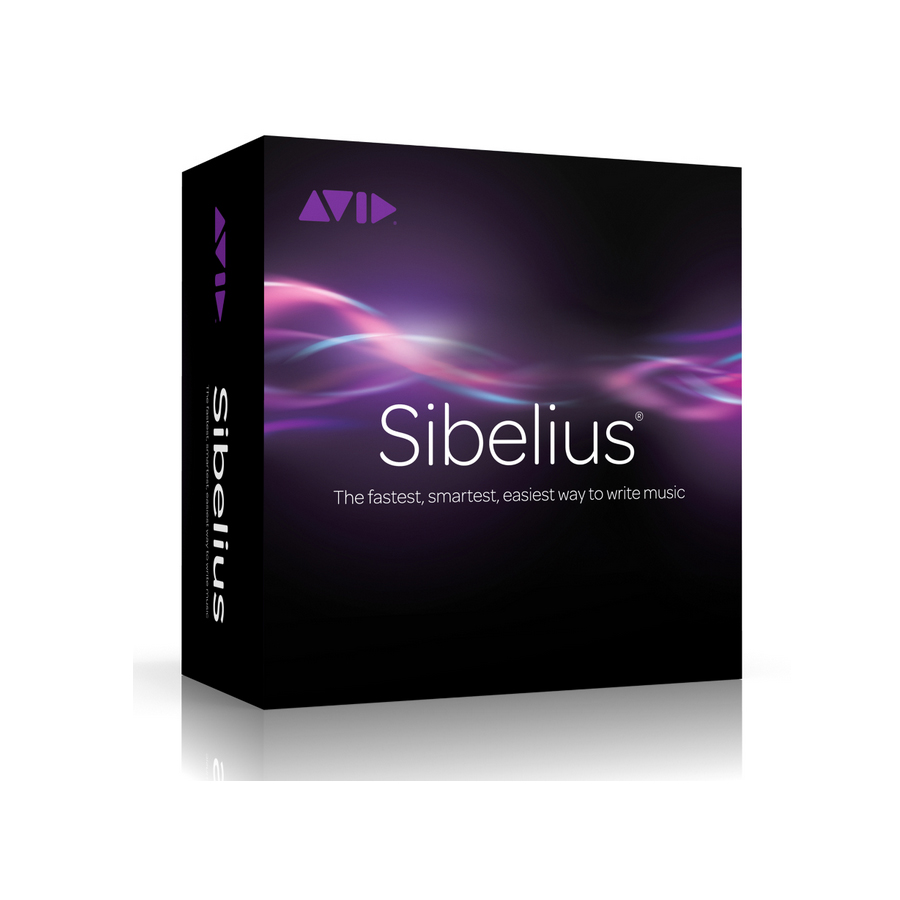 ---
Sibelius is the world's best-selling music notation software, offering sophisticated, yet easy-to-use tools that are proven and trusted by composers, arrangers, publishers, educators, and students alike. And with the new Sibelius, you can access the software in more affordable ways than ever. Compose with a low-cost subscription. Own the software outright. Manage multiple copies with Sibelius network licensing. Or get started with Sibelius | First. The choice is yours. And with the integrated Annotate feature, multi-touch gestures, Surface Pro 3 pen support, and more, Sibelius enables you to express your creativity in brand new ways, whether composing for a live performance, movie, television, media entertainment.

Get easy access to the world's best-selling music notation tool
In addition to Sibelius being available to own and upgrade as before, you can now subscribe on a low-cost monthly or annual basis, enabling you to access the latest version of the software affordably at any time and pay only when you need it. And you'll have access to all future Sibelius updates and upgrades as soon as they're available through the included Avid upgrade plan, as well as to expert help.

Write music with a pen on a Surface Pro
Sibelius has been optimized for the Microsoft Surface Pro 3 tablet, enabling you to add and edit notes quickly with just a tap of the pen, as well as play music in real time using the tablet's onscreen keyboard and fretboard. Use the Surface Pen's buttons to select, erase and edit your music. You can even drag the score around and resize objects while inputting notes.

Add notes and comments directly on the score
With the new Annotate feature, you can create reminders for yourself about music changes as you're composing, or communicate edits and feedback to others, streamlining collaboration and review. Draw directly on the score using a mouse, trackpad, USB tablet, or Surface Pro 3 Pen. Circle items and write or type comments or instructions to arrangers, players, or students. Because annotations are grouped intelligently and always attached to the bar you add them to, you needn't worry about losing your notes. Plus, annotations can be switched off so they don't appear when printing.

Interact with scores using multi-touch gestures
If you're working on a laptop with a trackpad or using a Surface Pro 3, you can quickly zoom in and out of your score by simply using a pinch-zoom gesture, making navigation and editing easier. You can even set predefined zoom levels to zoom in and out with a quick double-tap.

Scan and transcribe music with ease
Sibelius comes bundled with additional tools to enhance your music writing and arrangement workflow. PhotoScore & NotateMe Lite can read notes in sheet music and PDFs in seconds, enabling you to turn tangible compositions into editable digital scores. You can even write music on a tablet or laptop and convert your handwriting into professional scores. And with AudioScore Lite, you can create a score by transcribing music from a CD—or singing or playing an instrument through a microphone—and send it to Sibelius. Need more comprehensive notation scanning and the ability to transcribe audio from MP3s, MIDI, and more? Get (or upgrade to) the Sibelius + Ultimate Bundle, which features PhotoScore & NotateMe Ultimate and AudioScore Ultimate. (To upgrade an existing PhotoScore/AudioScore Ultimate product, visit this Neuratron page.)

Get up and running faster than ever
We've revamped and simplified the entire Sibelius activation process so you can quickly start using the software and easily move to a different computer. No longer do you have to use a serial number, System ID, or Activation ID to activate, deactivate, and reactivate Sibelius whenever you want to switch computers; now you can activate Sibelius on any computer by simply signing in to your Avid Master Account. Plus, you'll get access to support, downloads, and your Avid Marketplace account once you do.

Work faster and see more detailed beauty on Windows
For Windows users, Sibelius features an updated interface and new support for high-resolution displays, enabling you to see every detail of your score in stunning clarity. Plus, gain faster access to the features you need most with new and improved icons that appear in the ribbon and floating windows.

Gain the competitive edge with new Sibelius training
When it comes to scoring the biggest movies and television shows, professionals prefer Sibelius, as compositions can be easily integrated into any Pro Tools/Media Composer workflow used across the industry. With a host of new Avid Authorized training courses, students, composers, arrangers, and music publishers can learn the tools needed to master Sibelius, whether you're a beginner or have intermediate-level skills. And with industry-recognized Sibelius Certification, you can take an exam to become an Avid Certified User, proving your competency and expertise to the people who matter.
0
0
MPN: 147320

Windows

64-bit Windows 7 (SP1 or later) or Windows 8.1 (not Windows RT)

1+ GB of RAM

1 GB hard disk space for Sibelius software only

DVD-ROM drive (only for Media Pack)

Internet connection required for software download and activation
Mac

Mac OS X 10.9 or 10.10

1+ GB of RAM

1 GB hard disk space for Sibelius software only; 36 GB additional hard disk space for the Sibelius Sounds library (optional installation)

DVD-ROM drive (only for Media Pack)

Internet connection required for software download and activation

Recommendations for the Sibelius Sounds library*

Windows

4+ GB of RAM

36 GB hard disk space (SSD preferred)

ASIO-compatible soundcard
Mac

4+ GB of RAM

36 GB hard disk space (SSD preferred)

Using external hardware MIDI playback devices with Sibelius


If you have an external hardware MIDI playback device that you wish to use, please check that a compatible sound set is available: see the list of sound sets supplied with Sibelius.


* You can use Sibelius Sounds if your computer doesn't meet the recommended requirements, but you may find that you cannot use as many sounds simultaneously, and that sounds take a long time to load.

What's included with Sibelius

Sibelius software license with download access to

Sibelius software

36 GB Sibelius Sounds library

AudioScore Lite audio transcribing software

PhotoScore & NotateMe Lite music scanning and handwriting recognition software

Avid upgrade plan (includes all upgrades for 12 months with a perpetual license purchase, renewable annually, or throughout the duration of an active subscription)

Avid Standard Support for Sibelius

Sibelius is available as software download – a DVD Media Pack is also available for purchase from our online store or from one of our resellers. An internet connection is required for software activation and for downloading the installers. A high-speed Internet connection is highly recommended for downloading Sibelius and the Sibeilus Sounds library.

Network licenses

Sibelius's network licenses operate on a client-server model.
The Sibelius program itself is installed on the local hard drive of each of the client workstations, and a separate License Server program is installed on a single designated server or workstation.
The License Server program is supplied with your copy of Sibelius and enables the designated number of licensed client copies to run on the network simultaneously. In conjunction with Sibelius's Classroom Control feature, the License Server also lets you send messages to users of the client copies, send and receive Sibelius files between client machines, and close copies down from the server machine.

License Server requirements

Sibelius requires a network using the TCP/IP and UDP protocols. (Your network may use other protocols in addition to TCP/IP and UDP, but TCP/IP and UDP must be present in order for the License Server to communicate fully with the client copies.)


The Sibelius License Server and the License Server Control Panel will run on Windows Server 2012, Windows Server 2008 R2, Mac OS X 10.9 and later. It will also run on a virtual server running VMWare using a qualified Windows operating system, as listed above.
---
Sibelius
Sibelius Professional Edition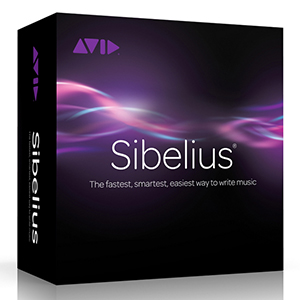 Music Notation Software Download Card
MPN #: 147320
UPC #:
Regular price: $ $599.9500 Available from: 8th Street Music Condition: New Available to Order