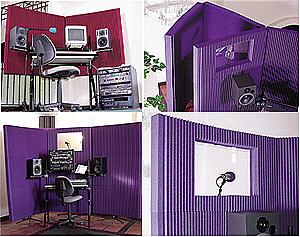 ---
Affordability. Portability. Expandability. Adaptability.

Need Sound Control Fast? Get Smart. Get The MAX-Wall!
The MAX-Wall is the perfect solution if you're in a rented space and don't want to—or can't—mount anything to your walls. Or if your place needs to serve a variety of acoustical purposes. Or if you're on a budget and have acoustical problems that can't wait. Or if you're the sort who likes to mix things up on the fly. MAX-Wall will keep pace with YOUR busy schedule. Turn ANY room into a temporary performance or mixing space.

The MAX-Wall's proprietary, patent-pending design offers excellent broadband control of sound waves throughout your room AND in the nearfield, so now you can play, record or mix great music or vocals ANYWHERE at ANY TIME!


We Designed MAX-Wall With Room To Grow
The interlocking MAX-Wall system is made to grow.....and grow.....and grow as your needs change. It can just go on and on and on, but only if YOU need it to. Don't buy more than your place requires.....and don't bankrupt your pocketbook.....when a simple MAX-Wall system might be all you need! You want modular? MAX-Wall's your answer! Add our Sunburst-360s or some of our new stand-mounted LENRD Bass Traps and you've got an incredible amount of acoustical control in an attractive, portable package. And it can go anywhere with you at a moment's notice!


Set Yourself Apart From The Crowd
The MAX-Wall panels are thick enough to yield a pretty high degree of sound containment, so a couple boxes of them can be used to set up—in a flash!—a temporary pseudo-iso booth. Will it yield total sound isolation? Heck no. But it'll give you enough containment so that you can lay down a clean new track.....in a hurry!


It Doesn't Get Any Easier or More Affordable Than This
You can unbox and set up your MAX-Wall in a matter of minutes—with no tools, no adhesive, no fuss. And the MAX-Wall is INCREDIBLY affordable! We could've called it "The Acoustical Holy Grail"!


So, pick up a MAX-Wall today. You'll finally get the slammin' sound you've been searching for!

0
0
MPN: MAX831BUR
UPC: 818105002863

Drummer/composer extraordinaire, Peter Erskine (of Steely Dan, Weather Report, the Yellojackets and more), not only loved the MAX-Wall.....he wanted one (as well as some Studiofoam)! In fact, at the February NAMM Show in Los Angeles, Peter called the MAX-Wall "The Best New Product Of The Show.....By FAR!" Since pulling down his tired, old acoustic treatments, Peter reports, "The Auralex foam panels look incredible.....this stuff looks GREAT, it's got amazing workmanship and quality.....and the sound of the room is noticeably improved: the drums sound GREAT in there now, as does the acoustic piano. In fact, I like the way my room sounds more now than a lot of studios in town (Los Angeles)! The MAX-Wall is ingenious and most useful; instantly, I got myself a real live recording studio! So far, the remarks of the visitors to my studio have been nothing less than over-the-top enthusiastic! My piano tuner, who's been coming to my studio for years, says my grand piano never sounded so good."
---
Auralex
MAX-Wall - 831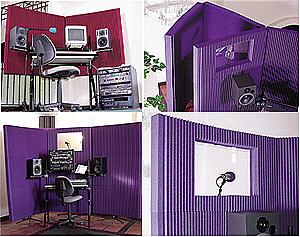 Dampening Room Treatment for Recording
MPN #: MAX831BUR
UPC #: 818105002863
Regular price: $1099.99 $999.9900 Available from: 8th Street Music Condition: New Available to Order