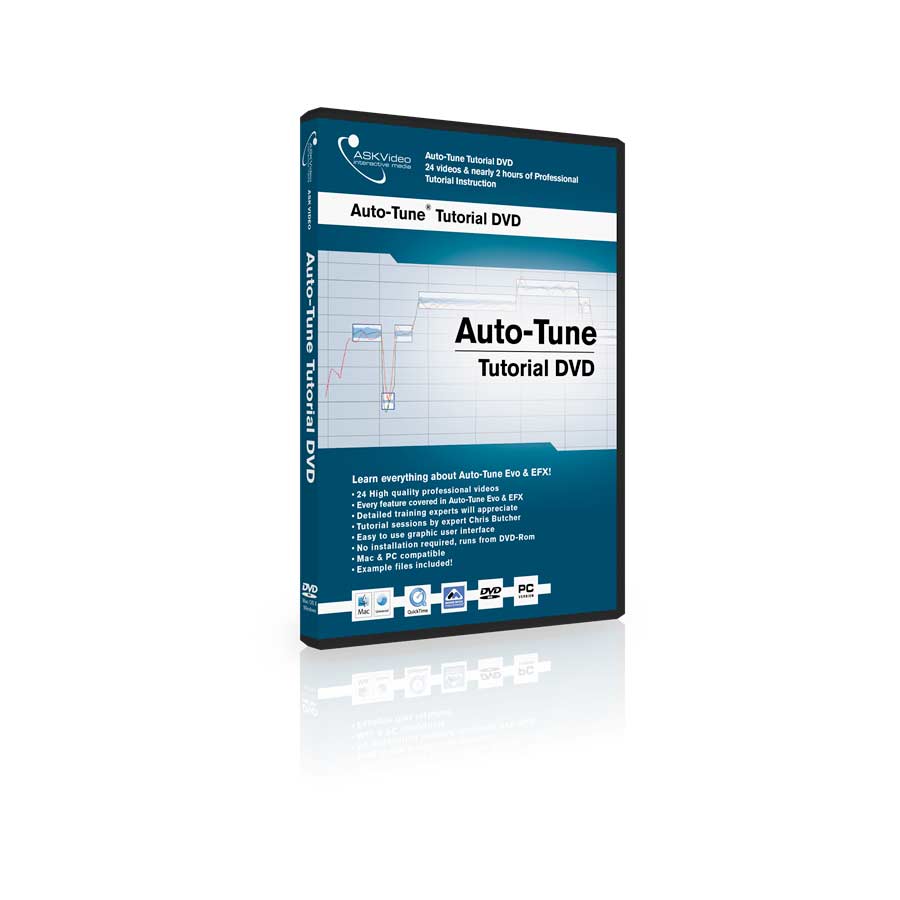 ---
Learn Auto-Tune from ASK Video tutorial expert Chris Butcher, in this comprehensive and easy to follow DVD tutorial. Chris will not only help you master Auto-Tune's basic and advanced features: from the Auto-Tune Vocal Effect to the Graphical Correction mode, but will also explain the underlying concepts of pitch correction. Auto-Tune is one of the best selling pitch correction plug-ins in the world and is found in nearly every major studio, and this video tutorial is the quickest way to learn it from the ground up.
3
3
MPN: AUTOTUNE
UPC: 628351000816

24 Videos

Nearly 2 hours of professional instruction

Extremely high quality tutorial videos

Easy to use interface

Made for users of Auto-Tune EVO or EFX

Mac OS X & Windows compatible

Auto-Tune Tutorial Content:

24 high quality professional videos

1. EVO Intro

2. EVO The Differences

3. EVO Overview & New Features

4. EVO A Quick Example - example video

5. EVO How Auto-Tune Works

6. EVO Automatic Mode 1

7. EVO Automatic Mode 2

8. EVO Graphical Mode 1

9. EVO Graphical Mode 2

10. EVO Correcting an Instrument Track

11. EVO The Auto-Tune Vocal Effect

12. EVO Vibrato

13. EVO Historical, Ethnic & Contemporary Tunings

14. MIDI Keyboard Setup - example video

15. EVO Recording and Using MIDI Tracks

16. EVO Automation

17. EVO The Options Window

18. EVO Outro

19. EFX Intro

20. EFX Overview

21. EFX Correcting a Vocal Track - example video

22. EFX Attaining the Auto-Tune Sound - example video

23. EFX Harmonizing & Automation

24. EFX Outro

System Compatibility:

This product includes QuickTime 7.x Mac/PC which is required for video playback. DVD-Rom drive required for Mac/PC DVD-ROM. Minimum screen resolution for DVD-ROM 1024 x 768. Internet connection for Downloadable tutorial and internet product authorization required - up to 3 computers. Authorization and De-Authorization permitted to allow moving tutorial to different computers.

PC: Windows XP Home or Professional, Intel Pentium or AMD Athlon 800 MHz or faster, 256 MB RAM. Windows MME or DirectSound Sound Card.

MAC: Requires Mac OS X v10.2 or higher, Power Mac G4 867 MHz, 256 MB RAM, Sound Card.
---
Related Gear
Item # 69149

Description
Professional Monitor Headphones

$169.00 View Details

Item # g25

Description
Gift Certificate (may be purchased in multiple amounts)

$25.00 View Details
Ask Video
Auto Tune Tutorial DVD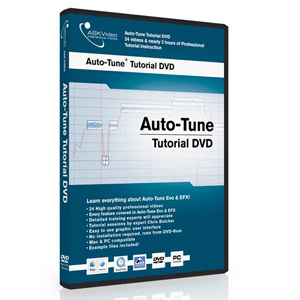 Auto Tune Tutorial DVD
MPN #: AUTOTUNE
UPC #: 628351000816
Regular price: $49.99 $19.9500 Available from: 8th Street Music Condition: New Available to Order